On the afternoon of September 29, 2016, the promotion conference of jiading district held three fourteenth councils. The secretary-general Fu Yuting chaired the meeting. The jiading district market supervision bureau of the department of supervision, Qin Yuqing section and 25 governing units participated in the meeting.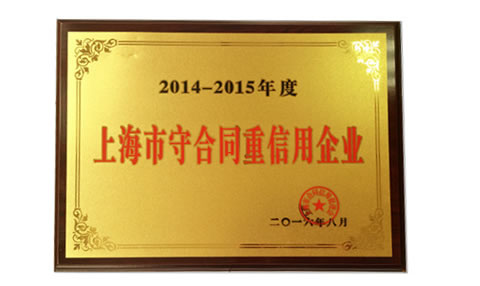 Shanghai Shanjia Machinery Equipment Co., Ltd. Has been awarded the title of contract heavy credit enterprise
Fu Yuting secretary-general in jiading contract credit promotion association, summarizes the recent work, report to the director unit of the national "heavy", Shanghai contract credit grade evaluation, completion for the development of new members, etc, and puts forward the working idea, in the fourth quarter of each director unit of the report are discussed, the rationality of opinions and Suggestions are put forward. The meeting unanimously deliberated the grade recognition of Shanghai "abide by contract heavy credit" enterprise in 2014-2015. In October 2016, the promotion of jiading district will carry out the change of work, and the change of work will be carried out under the guidance of the market supervision authority of jiading district. The directors discussed the change of affairs.
The head of the market supervision bureau of the jiading district, qin yuqing, made a speech at the council, affirming the work of jiading district promotion association and congratulating the enterprises that gained the national "guard". He and governors to share the experiences and lessons from the credit market by work, and requirements for the advancement of comprehensive bold work, enhance the vitality of society, to attract more enterprises to join association for the advancement of, eagerly anticipates the enterprise credit management, expand and enhance enterprise's market competitiveness, the enterprises bigger and stronger with the true spirit of contract, at the same time zone for the advancement of also want to provide better service for the enterprise.